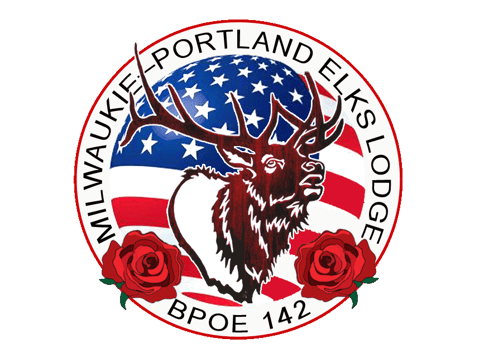 There are three primary factors when determining if you are eligible to join the Elks, you must be a citizen of the United States of America, 21 years of age or older, and attest to believing in God. These are the guidelines to joining any Charter in the Benevolent and Protective Order of Elks, and we are not able to waiver on any of them.
Our Lodge is over 63,000 square feet and is home to a restaurant, several bars, full gym with basketball court and handball court, as well as an outdoor Junior Olympic sized swimming pool. We are run mostly off of volunteer work and do a lot to give back to the community.
Joining requires an application with $25 fee, you then come to three separate in person events, an Interview, Orientation and lastly an Initiation. All of these are held in the evenings. The first part of the application asks for the information of your Proposer, a current Member of the Elks Lodge recommending you to join. If you know someone that is a current Elk, even of a different Lodge, you are encouraged to list them as your Proposer. If you do not know of anyone to propose you, please don't hesitate to reach out, between our Officers and Members, someone would love to be your Proposer!
The "Elk Year" runs April 1st through March 31st, Membership Dues are paid on an annual basis by April 1st. For those joining outside of April, their first years Dues will be prorated. Each Lodge in the Order of Elks has it's own dues calculation, which does include some fees set by the State and National level of Elks, for when you join one Lodge, you are an Elk wherever you roam. While you would need to reach out to our Lodge to get information on the amount of Dues, we do want to assure you it is less than most people spend on gym memberships or coffee shops in a year.
Membership to the Elks is on an individual basis, however, you are welcome to bring your children (under 21) and spouse (or partner) with you any time, as an added perk, we do allow you to have an Identification Card issued to your spouse (or partner) that grants them to access the Milwaukie-Portland Lodge facilities without you present.
As a Member of the Milwaukie-Portland Lodge, you have full access to our facilities. The swimming pool and bowling alley do have their own fees though, and yes, you must be a Member to use the pool.